Cast Bronze Signage
Please contact us for pricing
Standard sites for cast name strips and plaques are shown below. Custom shapes and sizes up to 120" x 120" cast in one piece are available. Larger sizes can be cast in smaller sections and fabricated.
Section 1 - Nameplates & Small Cast Plaques
Size
(in inches)
Size
(in inches)
Size
(in inches)
Size
(in inches)
6 x 1/2
9 x 1/2
12 x 2
18 x 4
6 x 1
9 x 1
12 x 2-1/2
18 x 6
6 x 2
9 x 2
12 x 3
18 x 8
6 x 3
9 x 3
12 x 4
20 x 2
6 x 4
9 x 4
12 x 5
20 x 4
6 x 6
9 x 5
12 x 6
20 x 6
7 x 1/2
9 x 6
12 x 8
20 x 8
7 x 1
9 x 9
14 x 2
24 x 4
8 x 1/2
10 x 2
14 x 4
24 x 6
8 x 1
10 x 2-1/2
14 x 6
24 x 8
8 x 2
10 x 3
14 x 8
30 x 4
8 x 3
10 x 4
16 x 2
30 x 6
8 x 4
10 x 5
16 x 4
30 x 8
8 x 5
10 x 6
16 x 6
36 x 4
8 x 6
10 x 8
16 x 8
36 x 6
10 x 10
18 x 2
36 x 8
Size
(in inches)
Size
(in inches)
Size
(in inches)
12 x 10
20 x 10
30 x 12
12 x 12
20 x 12
30 x 18
14 x 10
20 x 14
30 x 20
14 x 12
20 x 16
30 x 24
14 x 14
20 x 18
30 x 30
15 x 10
20 x 20
36 x 20
15 x 12
24 x 10
36 x 24
16 x 10
24 x 12
36 x 30
16 x 12
24 x 16
36 x 36
16 x 16
24 x 18
36 x 42
18 x 10
24 x 20
36 x 48
18 x 12
24 x 24
18 x 15
26 x 34
18 x 18
28 x 18
28 x 40
Section 3 - Round Cast Plaques
| | | |
| --- | --- | --- |
| Diameter | Diameter | Diameter |
| 12" | 24" | 36" |
| 18" | 30" | 48" |
Helpful Hints
The largest size plaque we can cast in one piece is 120" x 120". We can provide individual letters as small as 3/8" high.

Many larger sizes can be cast in sections and fabricated together either by welding or using mechanical fasteners.
Cast plaques are manufactured using sand molds in our state-of-the-art foundry from raw ingot alloyed in the following materials:
| | |
| --- | --- |
| | Cast Bronze Equivalent to Copper Development Association Alloy C92200; 88% copper, 6% tin, 4% zinc, 2% lead. |
| | Cast Aluminum Cast from Aluminum Association Association Alloy Designation C443.2. |
Helpful Hints
Bronze castings are the material of choice for interior as well as exterior applications. Although the finish of bronze will naturally patina over time, the material itself will not deteriorate. Objects made from bronze have been found submerged in seawater for over 3000 years still in excellent condition.

The weight of a bronze plaque may be roughly estimated by calculating the plaque's volume in inches (height x width x depth) x .31. For most smaller plaques (under 36" x 30") allow .25" as the approximate depth. Use .375" for plaques over 36" x 30".

Example: For a 36" x 24" plaque calculate 36" x 24" x .25" = 216 cu. inches x .31 = 66.96. The plaque's estimated weight would be 67 lbs.

An aluminum plaque is approximately 1/3rd the weight of a comparable sized bronze plaque. In the above example, simply divide the answer by 3. A 36" x 24" aluminum plaque weighs approximately 23 lbs.
The border on a cast plaque is cast integral with the plaque and is generally highlighted by either a stroke-sander, a buffing wheel or hand-rubbed to provide a pleasing contrast with the background finish.
Standard Borders
These consist of flat borders and are available at no extra cost on all standard sizes. Some designs are not practical on small name strips under 3" in height.
Straight Edge
(SE) (no border)
Single Line
(SL)
Bevel Edge
(BE)
Single Line Bevel Edge
(SLBE)
Double Line
(DL)
Ornamental Borders
Decorative borders based on classic designs are available at additional cost on most standard sizes. These borders are dimensionally sculpted and hand finished. Because these are custom made, often they are used in combination with an unusual shaped or sized plaque.
Egg & Dart
(with optional corner detail)
5/8", 3/4", 7/8", 1"
Beaded Bevel
1/4"
Lamb's Tongue
3/4", 7/8", 1", 1-1/8"
Ivy Leaf
3/8", 1/2", 7/8"
Oak Leaf
1"
Laurel
7/8", 1",
1-1/8", 1-1/4"
Reed & Ribbon
3/4"
Ogee
(inside curve)
1/2" minimum
Water Leaf
(with optional corner detail) 1"
Union
3/4", 7/8", 1"
Flat Decorative Borders
These borders are produced from black & white line art. Borders are raised the same height as the plaque lettering and are highlighted to match the raised copy. A few standard examples are shown; others can be easily created from artwork.
| | |
| --- | --- |
| Adam (1-1/2" minimum width) | |
| Floral Stencil (5/8"minimum width) | |
| Greek Key (5/8"minimum width) | |
Helpful Hints
Most of our standard borders are sized in proportion to the size of the plaque. If exact border dimensions are required (for example, to match an existing plaque) please specify when ordering.

In addition to the width of the ornamental borders shown, custom widths may be sculpted by our pattern makers.

Most of our borders - particularly the ornamental and flat decorative styles - may be cast and provided in lengths for use with other sign or decorative elements.
All plaques are manufactured with a background texture. When none is specified, leatherette will be used.

Leatherette

Pebbled
limited to 30" x 40")

Travertine

Sculptured
Helpful Hints
In addition to the background textures shown, custom textures can be provided at additional cost. Not all textures are suitable, however, so please consult with us prior to proceeding. Depending on the texture, we would require either the actual textured material in an appropriate size, or black & white artwork.

Background textures are provided not only to provide a decorative design element, but also to disguise background imperfections inherent in the sand-casting process. Thus, we do not recommend a "no texture" (or sand finish) and do not warrant this texture if specified.

Currently, the largest material our background textures are available in is 30" x 40". Consequently, all plaques exceeding this size will have a seam in the background texture. (The plaque itself is not seamed, only the texture.) These seams are disguised during the production process by our craftsmen, but may be visible on the final product. Because of the design regularity of pebbled texture, seams on plaques with pebbled texture cannot be hidden. Therefore, we do not provide plaques larger than 30" x 40" with pebbled texture.
The background of most cast plaques is painted to provide a pleasing contrast to the highlighted areas. Both cast bronze and aluminum plaques may be painted with standard or optional (extra cost) finishes pictured below. Custom-matched painted colors can also be provided. Additionally, natural chemical patinas and simulated painted patinas are available on bronze plaques.
Standard Painted Colors
Light Oxide Stain
Dark Oxide Stain
Dark Green
Natural Sandblast (Bronze)
Natural Sandblast (Aluminum)
Metallic Grey
Black
M38 Green
M102 Orange
M107 Red
M115 Dark Red
M118 Maroon
M40 Golden Bronze
M71 Cream
M58 Ivory
M65 Beige
M20 Light Blue
M25 Medium Blue
M28 Dark Blue
M70 Dark Brown
M5 Light Grey
M8 Medium Grey
M9 Dark Grey
Hand Rubbed Finishes (optional)
Antique
(on Bronze)
Pewter
(on aluminum)
Simulated Patina Colors (optional)
| | | | | | | | |
| --- | --- | --- | --- | --- | --- | --- | --- |
| | | | | | | | |
| Anatole Green | Alta Mesa Green | Turquoise | Teal Blue | Twilight Blue | Sea Green | Moss Green | |
Chemical Patina Finishes (optional)
The patina finishes are created by applying chemicals and heat to the bronze surfaces. Once the desired color is achieved, the raised areas are highlighted and a clear protective coating is applied to inhibit further chemical reaction.
| | | | | | |
| --- | --- | --- | --- | --- | --- |
| | | | | | |
| Sea Green | Teal Blue | Moss Green | Turquoise | Amber | Burnt Sienna |
Helpful Hints
We can match virtually any painted color from a sample provided or from a numerical color matching system (for example, the Pantone Matching System).

Colors may vary slightly from batch to batch. In addition, background colors will change over time due to exposure to light and the environment.

Chemical patina finishes will vary from piece to piece, and uniform colors over large surface areas cannot be controlled. The color may vary from the pictured swatches and the color will change over time on plaques installed outdoors.
Once the background of the plaque has been painted, the surface areas are highlighted by sanding (flat areas) or buffing (sculpted areas). To inhibit natural oxidization, a clear, protective coating is then applied.
Highlighting Finishes
Satin Bronze
The Natural metal color with subtle horizontal grain lines meets NAAMM finish designation M33-C11-060.
Satin Aluminum
The natural metal color with subtle horizontal grain lines. Meets NAAMM finish designation AA-M33-C11-R10.
Polished Bronze
The natural metal color buffed to a high gloss, obtained by polishing with successively finer abrasives, then buffing with fine buffing compound. Meets NAAMM finish designation
M42-M22-C10-060.
Chrome Plated Bronze
The raised surface of the bronze plaque is polished to meet the polished bronze specifications. The background of the plaque remains in its "natural sandblast" state, providing contrast with the polished raised surface. The entire plaque is then electro-plated using a standard commercial copper/nickel/chrome plating process.
Protective Finishes
In order to protect the natural, highlighted finish of a cast bronze or a aluminum plaque, two options are available:
Clear Protective Lacquer
Providing a low gloss appearance, this clear coating was developed to help ensure many years of carefree maintenance. This option should be selected when matching older plaques or when a lower gloss look is desired (particularly for interior applications.)
Diamond Shield® Protective Coating
Chemists developed this 2-part coating for protection in the harshest environments. Diamond Shield® can be factory-applied only and provides maximum protection. This coating is applied with a heavier thickness than our clear protective lacquer and is available in a high gloss version only. Diamond Shield® is particularly effective in harsh, exterior environments, where plaques are exposed to salt, pollution and weather.
Helpful Hints
The maximum size available for polished bronze plaques is 48" x 36". A polished finish is not recommended when there are large raised areas due to normal surface inconsistencies inherent in the casting process.

The casting alloy of aluminum used does not lend itself to polishing. Polished aluminum plaques are not available.

Diamond Shield® is our standard clear, protective coating. Unless otherwise specified, all plaques will receive Diamond Shield® clear protective coating.
Cast plaques are photographically reproduced from typeset letter styles. As a result of this technology, practically any letter style (or artwork) can be incorporated into a cast plaque.
Listed below are 36 standard letter styles most commonly used on plaques. Other fonts are available upon request through our graphics library.
Custom letter styles may also be provided for cast plaques. Before submitting artwork, review the guidelines in the Artwork section.
Raised vs Recessed Graphics
The casting process creates plaques with 2 levels of graphics - raised and recessed. Graphic images are raised .100" from the background texture.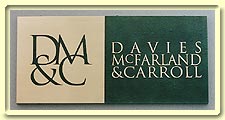 Recessed
Letters
Raised
Letters
Letters can be recessed on a cast plaque if the stroke of the letters is at least 1/8" at all points or serifs.
| | |
| --- | --- |
| | Example: Narrowest point on serif must be at least 1/8" |
These plaques pictured below were made from the same artwork but the raised and recessed areas were interpreted differently.
Standard Letter styles
A variety of standard as well as special mounting methods are available to suit virtually any installation.
Standard Mounting Methods
Bosses and Studs (BS)
Bosses (extra pads) are cast onto the back of the plaque. These are drilled and tapped to accept a threaded stud.

Flat-backed plates (generally, smaller sizes) are drilled & tapped for studs without bosses on the back.
Recommended Uses
For concealed, permanent mounting to:

Brick walls
Stone walls
Masonry surfaces

Installation
Drill holes in the mounting surface slightly larger than the diameter of the studs. Fill mounting holes with silicone, epoxy or quickset cement. Set into the holes, and allow the adhesive to cure.
Rosettes and Toggles (RT)
| | |
| --- | --- |
| | Holes are drilled through the face of the plaque for toggle bolts. Toggle bolts are threaded machine screws 4" to 6" long with spring-loaded butterflies that fold up and pass through wall holes. |
Recommended Uses
For semi-permanent mounting to:

Hollow tile
Cement block
Drywall
Wood paneling over stud construction
Installation
Using the plaque holes as a template, drill holes through the wall large enough to accommodate the butterfly assembly. Insert each machine screw through the plaque and screw on each butterfly. Fold the butterfly assemblies and insert them through holes until wings spring open inside the hollow wall.

Pull back on each screw head to press the butterfly against the inside wall. Turn each machine screw, first by hand, then with a screwdriver.

If rosette covers are provided, screw rosettes into the toggle bolt heads.
Rosettes, Machine Screws
and Expansion Sleeves (RM)
| | |
| --- | --- |
| | Holes are drilled through the face of the plaque for machine screws. Each metal expansion sleeve (or lead anchor) has a threaded interior to house a machine screw. The lead anchor will expand when a screw is inserted and tightened. |
Recommended Uses
For semi-permanent mounting to:

Brick walls
Stone walls
Masonry surfaces

Installation
Using the plaque holes as a template, drill holes into the wall large enough to accept the lead anchor. Drill deep enough so the fully driven screw won't strike the back of the hole.

Insert expansion sleeves into holes, threaded cones first. Using a metal setting tool, strike tool with hammer to drive sleeve into each hole. Insert each machine screw through the plaque and tighten screws into expansion sleeves with a screwdriver.

If rosette covers are provided, screw rosettes into the machine screw heads.
Wood Screws (WS)
| | |
| --- | --- |
| | Holes are drilled through the plaque and countersunk to accept a flat head wood screw. Larger sized wood screws, #14 or #16, have the heads drilled and tapped to accept a rosette cover. |
Recommended Uses
For semi-permanent mounting to:

Wood walls
Plaster walls (small plates only)
Installation
Using plaque holes as a template, drill wall holes. Insert wood screws through the plaque holes and tighten screws with a screwdriver.

If rosette covers are provided, screw rosettes into the wood screw head.
Optional Mounting Methods
Invisible Frame (IF)
| | |
| --- | --- |
| | Angle clips are provided to mount to the wall with standard fasteners, such as toggle bolts, wood screws or machine screws & expansion sleeves. |
The cast plaque is then attached to these angle clips with flat head machine screws. These machine screws run through the top and bottom return edges of the plaque.
Invisible Frame mounts require the depth of the plaque to be a minimum of 1-1/4", to accommodate the angle clips.
Recommended uses
For concealed mounting when

Plaque may need to be relocated in the future
Plaque size is a minimum of 12" x 10"
Brass Rod Stake Mount
Special mounting brackets are cast in place on the back of the casting to accommodate a 24" x 3/8" threaded brass rod. Stake mounts can be angled 45° for positioning plaque at an angle.
Recommended uses

Mounting into ground
For plaques 12" or less in width
Maximum plaque size 12" x 8"
Garden Stake
Bronze stake measuring 24" x 1-1/2" and attached to back of plaque with 10-24 machine screws. Stake is painted to match the background color of the plaque.
Recommended uses

Mounting into ground
For flat-backed plaques 3/8" thick
Maximum plaque size is 12" x 8" for 1 stake or 20" x 8" for 2 stakes.
Integral Post Cap Mount
A post cap is a decorative sleeve cast integral with the bottom of a plaque to mount onto a round post. Post caps are available in several standard designs to accommodate 1-1/2" or 2" diameter post mounts.
Recommended uses

Freestanding installation into the ground on a single post
For plaques greater than 12" in width
For double-faced plaques with copy on both sides
Curved Plaques
We can roll a bronze or aluminum plaque to fit a curved wall installation. Provide the diameter, radius or circumference of the curved surface.
Parameters for usage

Maximum size of plaque 96" wide x 60" high
Flat backed castings, 1/4" or 3/8" thick
Border design must be flat (Straight Edge, Single Line or Double Line)
Mounting holes through the face are highly recommended.
Rosettes
Rosettes are decorative elements used to cover the screw heads on a plaque installation. Rosettes can also be used with other materials to accent architectural décor.
All rosettes (except R77) are available in cast bronze, brass or aluminum. Rosettes marked with an asterisk (*) are standard---all others are available as an option.
*R2 5/8"
*R5 1-1/8"
*R32 7/8"
*R77 5/8"
*R74 11/16"
*R16 1-1/8"
R60 2-1/2"
RH 2"
R99 1-3/8"
R69 1-1/2"
R123 1"
R2140
1-3/8"
R95 1-3/8"
1" Star with R16 1-1/8"
1-3/8" Star
R57 9/16"
R54 11/16"
R48 1"
*indicates standard
rosette
R4 7/8"
R1184 7/8"
R1023 5/8"
Recent jobs: (click pic for larger image)
---
FOR PERSONAL SERVICE, YOU CAN CALL CLASSIC DESIGN AWARDS AT 847-470-0855.

Copyright © 2000-2020 Classic Design Awards, Inc.. All rights reserved. Prices subject to change without notice. Revised: 08/24/20